✅ Increase of the current mileage package: If, during the course of your FINN Auto subscription, you find that you need more than the inclusive kilometers booked, we offer you to increase your monthly kilometer package. Please note the deadlines for the increase.
What do I have to do to increase my mileage package?
To increase, simply submit a request via our contact form, informing us of the desired increase. As shown on the screenshot below, you will find the price change for your individual vehicle via the link to the product page in your confirmation email (subject: "Your FINN car: Contract confirmation"). Our support team will also be happy to help you with any other questions you may have about adjusting your mileage package.


🚫 Downgrading of the mileage package: It is not possible to downgrade the booked package to a lower number of inclusive kilometers per month.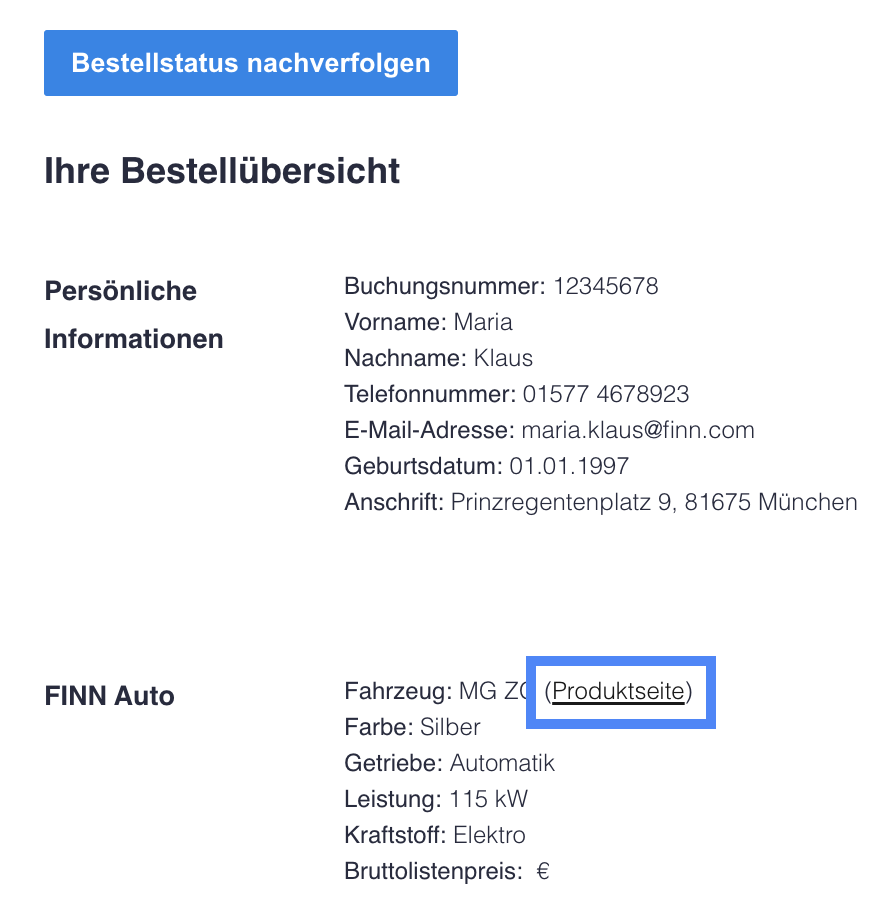 Further articles: