You can see whether your vehicle is equipped with a hitch on the product page of your FINN car. To do this, simply scroll down until you reach the "Equipment" item and then click on the "Download configuration" button.
In the PDF file you will find all the information about the equipment of your FINN car directly from the manufacturer.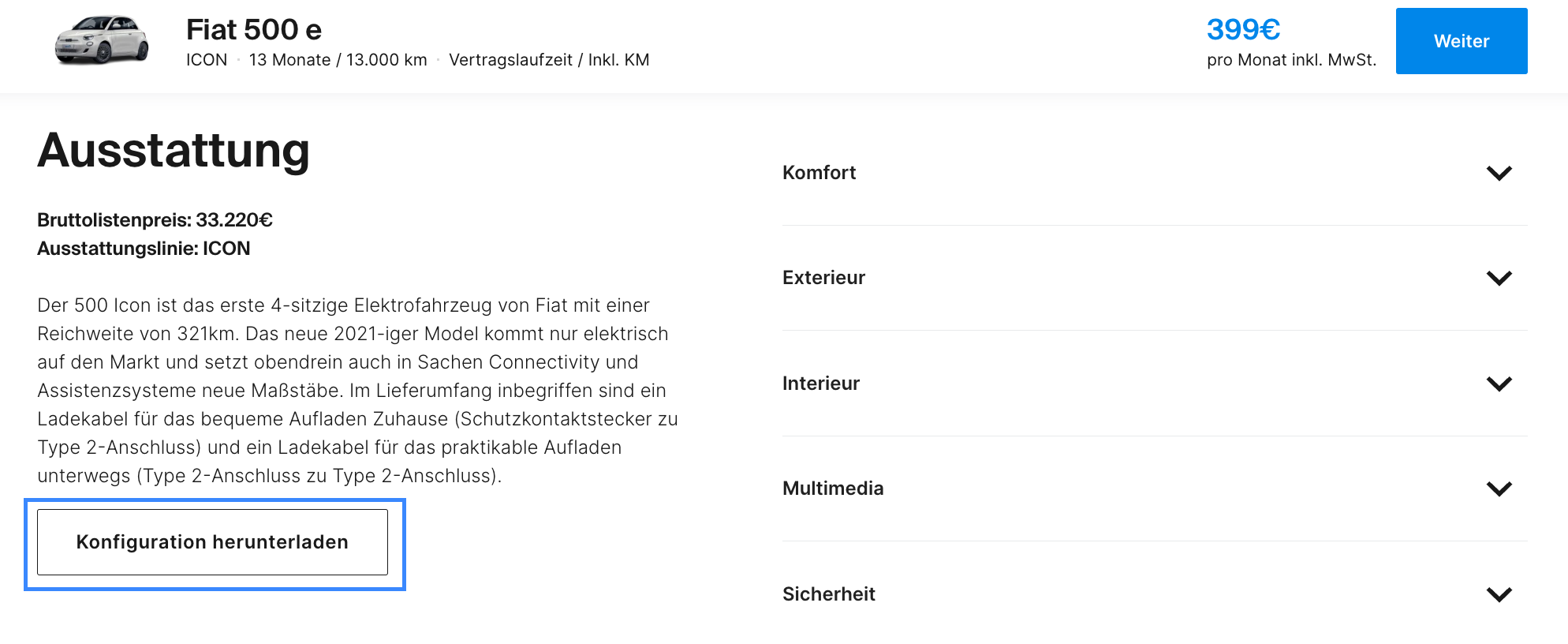 You can make it easier to find the relevant item by pressing CTRL+F (Windows computer) or Command+F (Mac) in the open PDF and then entering the term you are looking for.
Can I search specifically for a vehicle with a trailer hitch?
On the website you have the possibility to search specifically for vehicles with a hitch. To do this, click on the "More filters" button and scroll down in the mask that opens to the "Other" item. There you can then flip the switch for the trailer hitch.