❄️ All-season tires in winter
All tires mounted on FINN cars are exclusively high quality and high performance. On all our all-season tires you will find the so-called Alpine symbol. This symbol identifies the tires as fully winterized. This means for you, you can and may stay mobile all year round with all-season tires and you don't have to change them.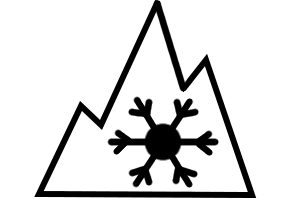 🇦🇹🇸🇪 All season tires abroad
All-season tires with the Alpine symbol are not only in Germany approved for the entire year, but also in Austria or even in Sweden these may be used throughout the year.
However, if snow chains are mandatory on roads, they must be fitted on both winter tires and all-season tires. Please note the local requirements for participation in road traffic.