How do I get access to the app?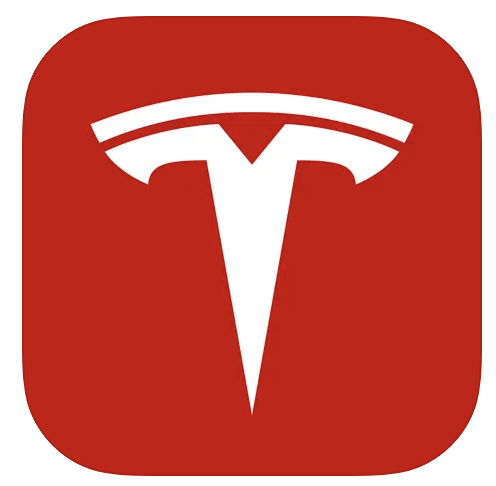 f you have opted for a Tesla in the FINN subscription, you will receive access to the Tesla app from us. Activation will take between one and five business days after you receive your vehicle. You will then receive an e-mail with further information on how to register.
If you have not yet received access to the app or an e-mail within the specified time, please feel free to contact us.


What are the features of the Tesla app?
Vehicle: Here you can easily open and close the vehicle, the trunk and the charging port. Furthermore, the headlight flasher and horn can be activated, the Tesla can be started remotely and the windows can be opened for ventilation.


Climate: In this menu item, the individual seat heaters and the steering wheel heater can be activated or deactivated. Below that, the current interior and exterior temperature is displayed. The Tesla can also be brought to the desired interior temperature. In addition, the Tesla can be defrosted in winter and interior overheating protection can be set in summer. Activation and deactivation of the dog and camp mode are also available via the app.


Location: Here it is possible to track the live-location of your Tesla. Nearby Superchargers are displayed in the overview. Clicking on the Supercharger shows how busy it currently is. To navigate there directly, the address can be sent to the Tesla via app.


Schedule: Do you want the Tesla to be air-conditioned and fully fueled for departure? In this menu item, you can easily save your desired departure time. In addition, the charging process is scheduled here.


Security: Permissions for the Tesla can be granted and revoked for any other driver here. If certain drivers are to be given restrictions, a speed limit can be stored for the Tesla or vehicle access can be restricted. In addition, the guard mode can be used to control individual cameras and display an image of the surroundings.