Every vehicle has a scheduled inspection, also called check-up. As prescribed by the manufacturer, this includes a visual and functional check of the bodywork, electronics, exhaust and engine compartment. Maintenance can occur at different intervals depending on the model and is measured in months or kilometers. Please note: Our vehicles must be serviced at a manufacturer's authorised workshop in accordance with the interval in order to maintain mobility and warranty claims.

1 | When your vehicle is due for inspection, you can conveniently submit an appointment request via the customer portal. To do so, simply click on the "Inspektion" button under "My car" and follow the steps given.
2 | After providing a few details, you can send the appointment request and we will search for an authorized workshop near you.
3 | Within the next 2 working days, we will inform you by e-mail about the next steps and provide you with the contact details of the authorized workshop. So you can easily make an appointment with the workshop according to your availability.
The inspection, as well as the replacement mobility on the day of the inspection are of course included in your car subscription. For the downtime, FINN will cover the cost of a rental vehicle of up to 40 euros net per day. You can reserve this directly at the repair shop. The settlement takes place between the repair store and FINN and is free of charge for you.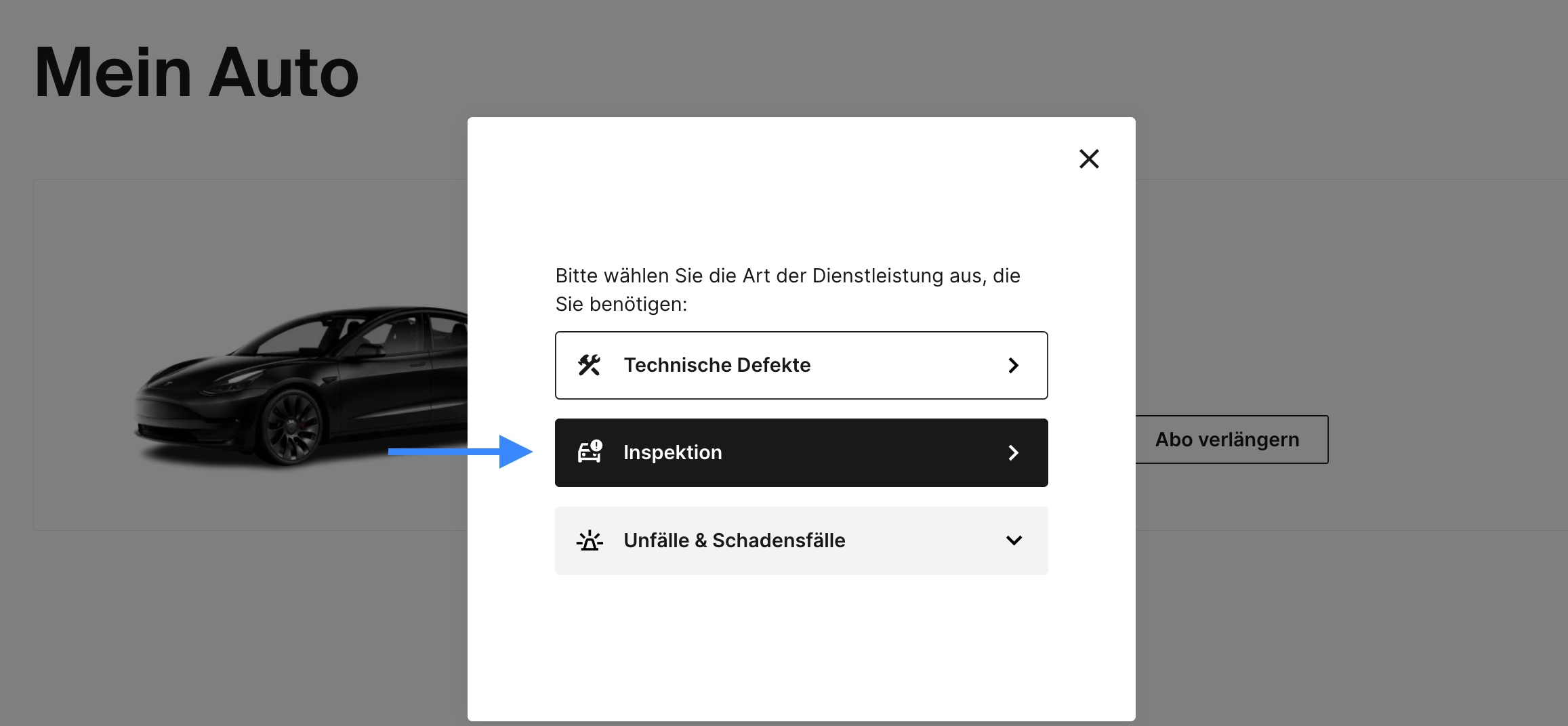 Further articles: