If your FINN car is due for a regular inspection, you can easily submit an appointment request via our customer portal.
To do this, click on "Services" under "Mein Account". Now select the second option "Servicetermin vereinbaren".

1 | In the first step, select the vehicle for which you would like to report a service/inspection.
2 | Then please enter the due date displayed. You will find this in the on-board display for some vehicles. If no due date is displayed, simply leave the field blank.
3 | Now you can decide whether you want us to search for suitable workshops in the vicinity of your stored address or in another area. You can inform us of the latter by entering an alternative address.
4 | In the last step, you will receive a summary of the order and can confirm it by clicking "Abschicken".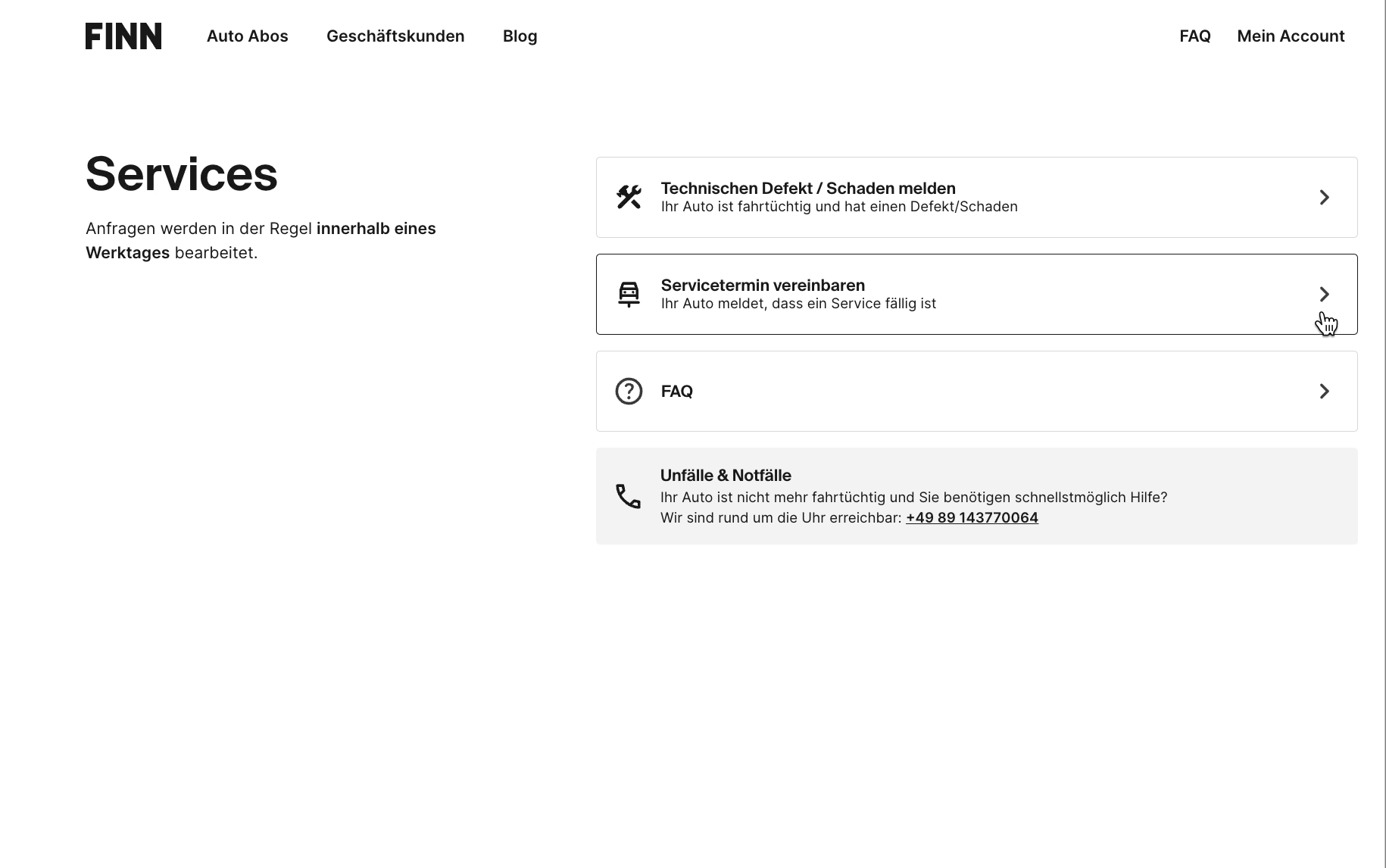 As soon as we have received your request, we will send an order to a workshop near you. Within the next 2 working days, we will inform you by e-mail about the next steps and provide you with the contact details of the workshop. This way, you can easily make an appointment with the workshop according to your availability.

Please note that the function is only to be used to arrange regular inspection appointments. If you need to make an appointment for a general inspection or MOT, please contact our claims hotline directly at +49 89 143 770064.


Further articles: