How do I install the app?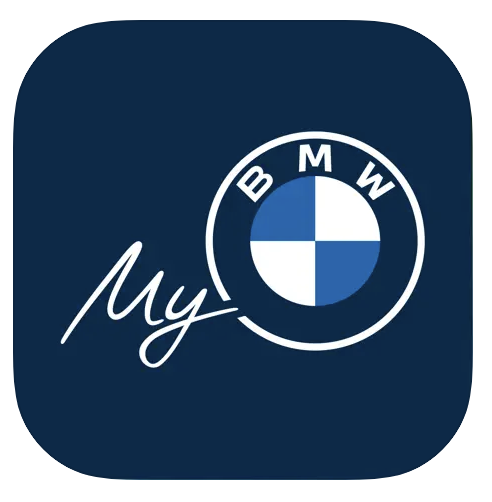 Download the app: The BMW app is available free of charge from the Apple App Store and the Google Play Store. Simply search for "BMW" and download the app.
Login: You can then log in to the app with your BMW ConnectedDrive account. If you do not yet have a BMW ConnectedDrive account, you can easily create one using your BMW ID via the app.
Connect your vehicle:

After successful registration, your vehicle will automatically be added to the app if it is linked to your account. If this is not the case, you can add your car manually. To do this, simply click on the plus sign in the upper right corner and enter the vehicle identification number (VIN) of your car. Alternatively, you can select "Log in with BMW ID" via your display in the vehicle and then connect to the app by scanning a QR code.
What functions does the BMW App offer?

Monitoring your vehicle: With the BMW app, you can easily check the fuel or charge level and the corresponding range remotely, or check whether doors and windows are locked. With "ALL OK", the app lets you know if everything is OK with your vehicle right when you open it.


Controlling your vehicle remotely: The app allows you to lock or unlock the vehicle doors via smartphone, schedule and activate the air conditioning, and operate the horn and flashers.


Vehicle finder: If you can't find your vehicle, for example in a large parking lot, you can easily locate it via the app and have the footpath to the vehicle displayed on a map.


Checking tire pressure: As shown in the video below right, you can conveniently retrieve tire pressure information from the app and be notified if the tire pressure is not optimal.


Planning travel routes: You can also practically use the app to plan routes, retrieve information on gas stations and charging stations, or find parking options at your destination. In addition, the app supports you in range planning and charging management when driving your e-car.


Updating the vehicle software: If a new software version is available for your vehicle, you can easily update it via the BMW app.