During the booking process, you'll need to verify your documents. To confirm your contract, we require verification of a valid identity document and your driver's license. You can find a summary of the identity documents we accept for verification in this article.

You can start the verification of your documents via the checkout process: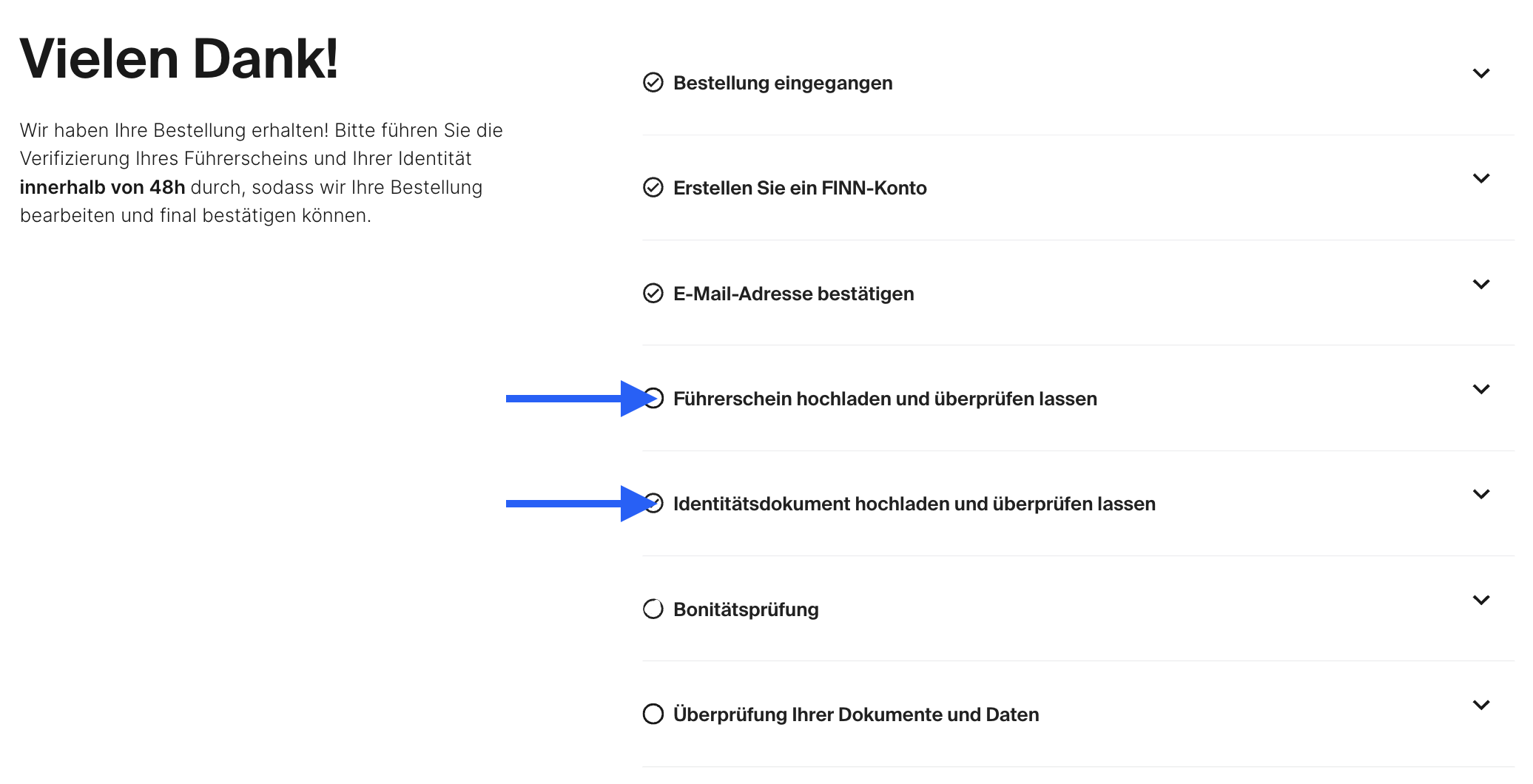 As soon as you click on "Führerschein verifizieren" or "Personalausweis verifizieren," you will be taken to our partner site "Veriff." Here you can start the verification process. You can choose whether you want to complete the process with your smartphone or your computer.

Veriff will then guide you through the entire process. First take a photo of the front and then the back of your document by holding it in the appropriate frame and clicking "Foto aufnehmen".
Here, make sure that the information on the document is clearly legible and not blurry. Veriff will then ask you to take a "selfie," i.e. a self-portrait. To do this, please look into the camera and click on "Foto aufnehmen". This way we can be sure that you are doing the verification yourself. Veriff will then check your document and give you feedback. This may take a few minutes.
Finally, you will return to the home page and can now verify the second document. After the verification, our employees will check your documents - of course your data is safe with us. After successful review, you will receive a contract confirmation by e-mail. This can take a few days.