You can register additional drivers free of charge and in a short time in your account under "My drivers". For this you only need the driver's license of the person you want to add.

And this is how it works:

1 | Select "My drivers" in your customer account.
2 | Enter the following information of the person you want to add:

Relationship/acquaintance

First and last name

Birthday
3 | Upload a photo of the front and back of your additional driver's license.
4 | Confirm the terms and conditions as well as the correctness of your information and send the request via the blue button.
> Once the driver's license has successfully passed our verification process (this can take up to three business days), you can view your registered additional drivers in your account. You can also check the current status at any time under "My drivers".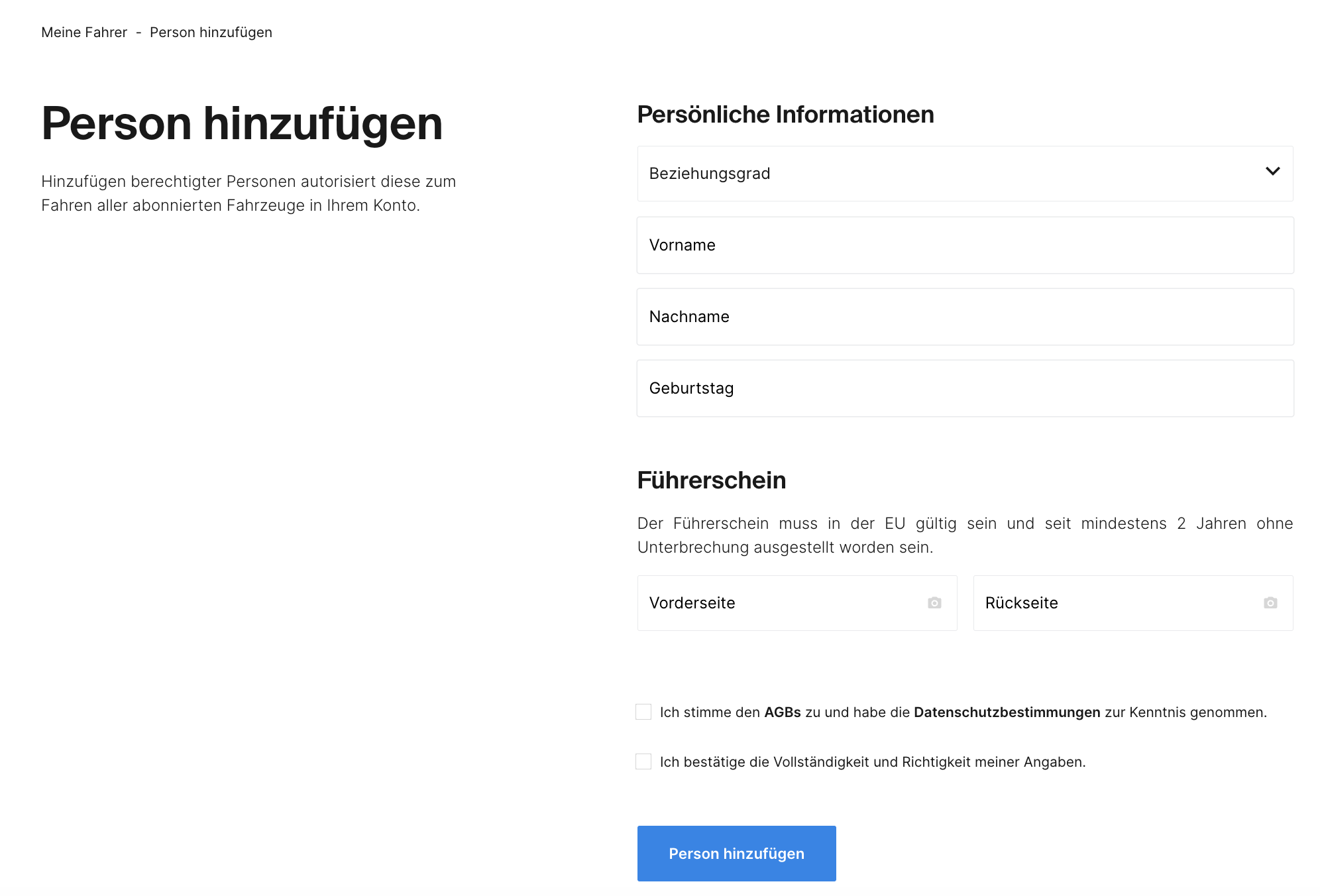 Further articles: