The decision whether a deposit is required for your FINN Auto subscription depends on your individual creditworthiness. In the best case, we can completely waive a deposit.

If a deposit is required, it will be calculated based on your creditworthiness and will be a maximum of three monthly installments. You will be informed about this in the order process and will receive an invoice with a request for payment and payment deadline (see invoice example: "fällig am 29. August 2022").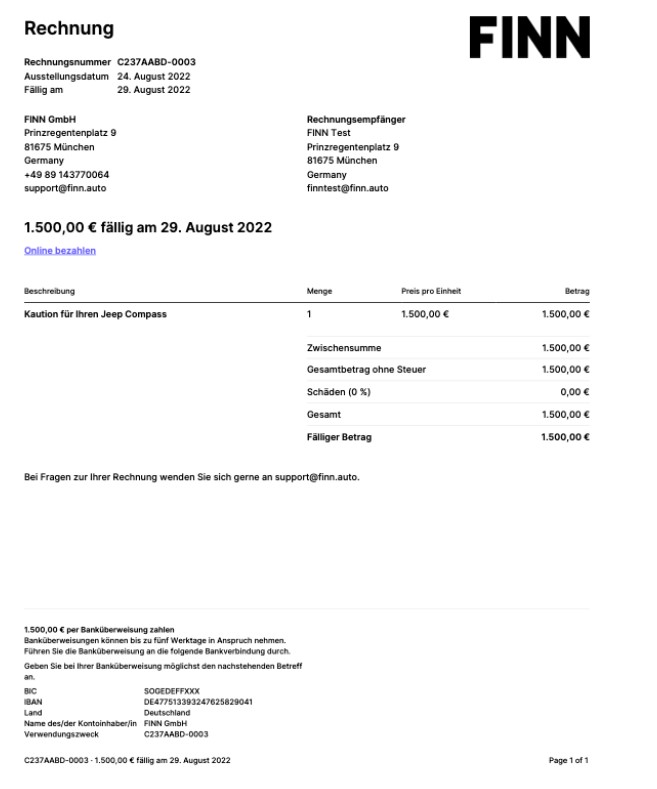 Please note that we can only start the preparations for the delivery of your FINN car after we have received the deposit. To ensure timely delivery of your FINN car, please note that any deposit fees due must be received by us before the payment deadline.
In case of later payment, we will have to postpone the delivery date to a later date.
If you click on "pay online", you can fill in your payment details directly.
Note: The deposit payment option may differ from your monthly debit.