You can easily request an adjustment to your delivery date via the FINN customer portal. This is possible up to 11 days before the scheduled delivery.
To do this, simply click on "Edit delivery" under My car. Under "Date" you can now select and save your desired delivery date. We will check your request as soon as possible and confirm it if a change of date is possible.


Please note:
If your delivery is already scheduled, you will receive a corresponding note directly in the customer portal.

We may have to charge you for very short-term changes to the delivery date. Should it no longer be possible to make a free adjustment in your case, we will of course inform you in advance.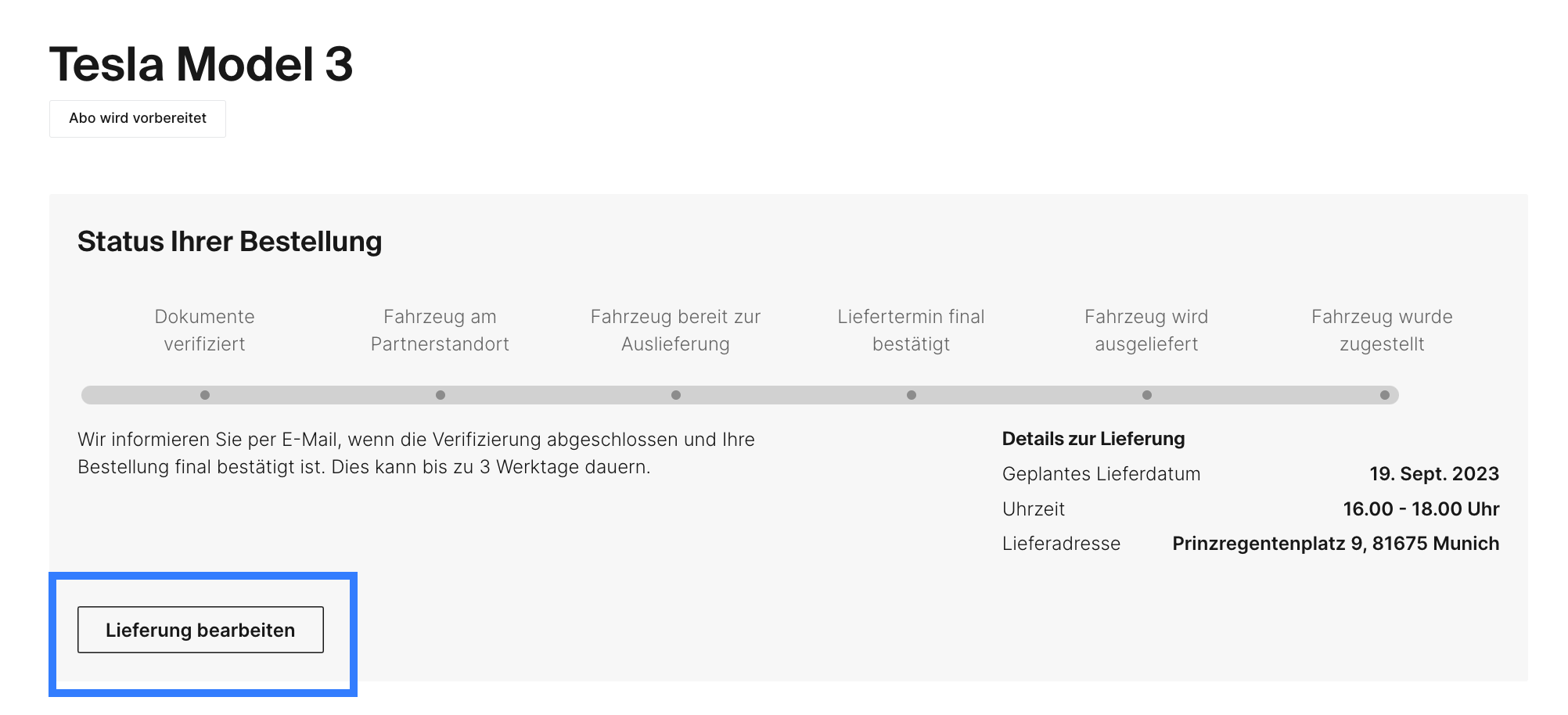 Further articles: