You can easily request an adjustment of the delivery address in the customer portal no later than 11 days before the notified date.
To do this, click on "Edit delivery" under My car. You can then simply enter your changed address.
Please note:
We will check your change request internally afterwards and confirm it as soon as possible if the adjustment is possible.
We may have to charge you for very last-minute changes to the delivery address. If in your case no more free adjustment is possible, we will of course inform you in advance.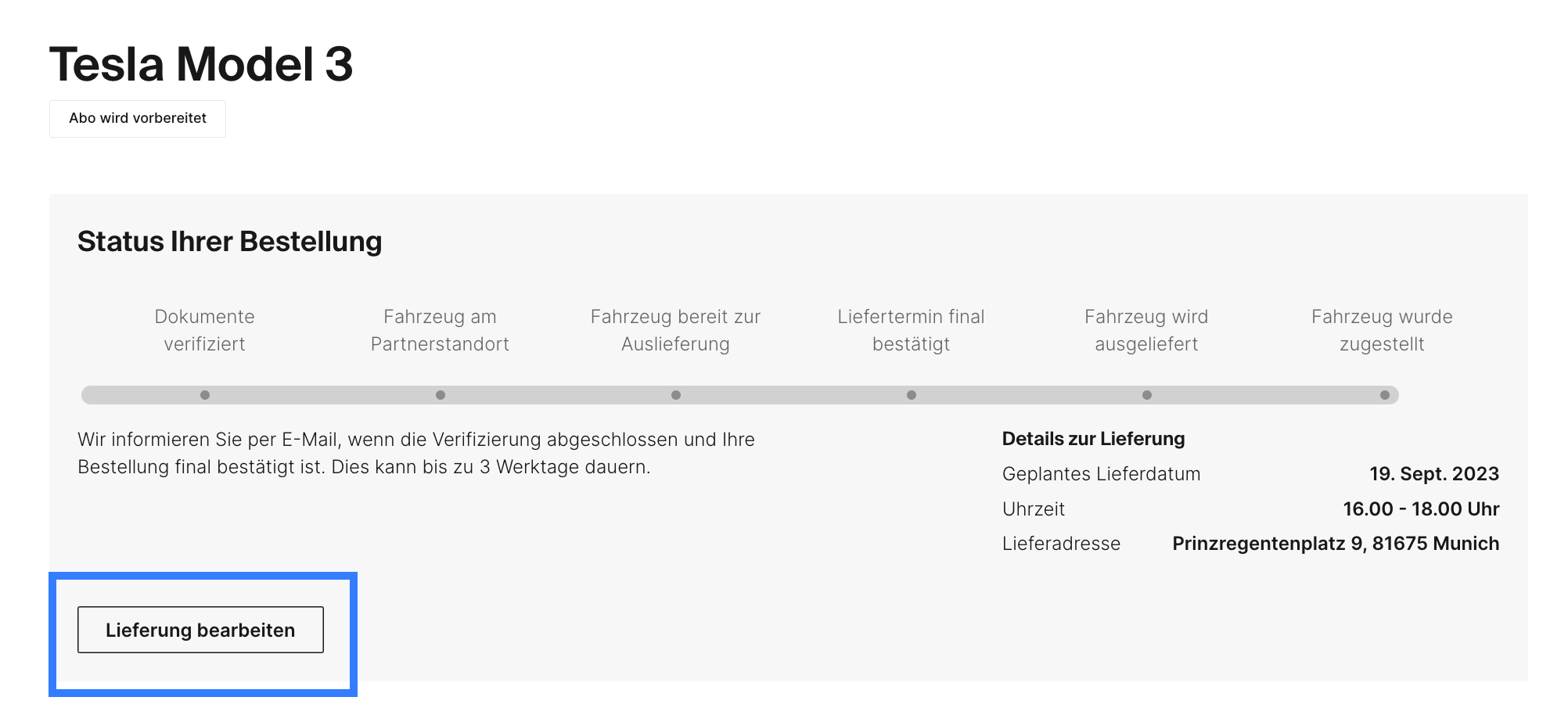 Further articles: