💻 On the website
Online, you can check what type of tires your FINN car has on your vehicle's product page under the "Vehicle Data" section.
The majority of our fleet is equipped with high quality & high performance all-season tires. These are now well developed and meet all winter tire criteria. In addition, there is no need to change tires every six months and since less tire material needs to be disposed of, all-season tires also benefit the environment. 🌎



🚗 Directly on the car
Winter and all-season tires > The Alpine symbol (see picture below) is a distinctive feature that can be found on all winter and all-season tires in our fleet. For all-season tires, the Alpine symbol is a prerequisite that they can be driven safely in winter. All-season tires are additionally identified by an inscription on the tire sidewall (e.g.: 4-seasons, all-weather tires, all-season tires).
Summer tires > Identifying features are the lack of sipes in the tread and a more structured and uniform tread.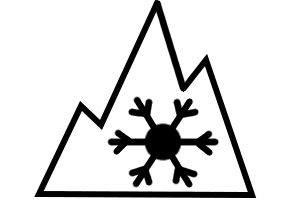 Further articles: