With our FINN for Friends bonus program, you can give up to five friends a voucher for 100 euros off their first subscription payment. With every successful recommendation, you will also receive 100 euros from us.
You will find your personal invitation link in your account. You can simply copy it and send it to your friends via e-mail, WhatsApp, Telegram or Facebook. The personal link will take your friends to our website and the voucher will already be stored in the booking.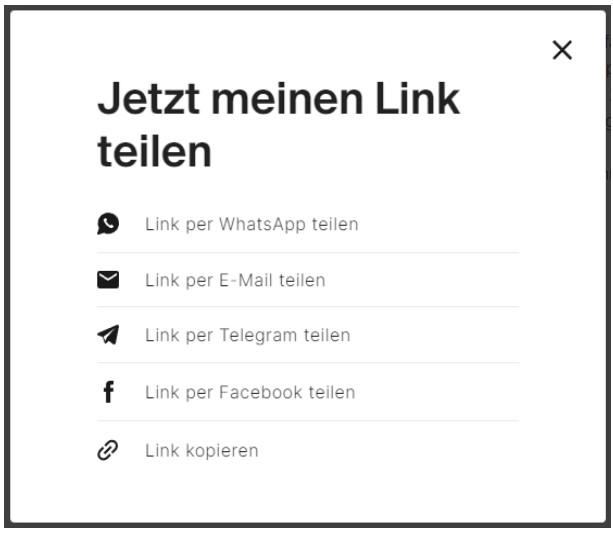 As soon as one of your friends has booked with your voucher code and received the car, you will receive an email with information about the registration of one of your friends.
Please note: You will receive the 100 euro refund if you still have outstanding monthly payments with FINN at the time of handover of the vehicle to your referred friends. If you have signed up for a follow-up subscription, the 100 euros will be credited to the first installment of your next subscription.
You can't find your personal invitation link anymore? No problem. You can easily find it in your account on the page "Bonus program".
Please not that you cannot recommend yourself in the bonus program.